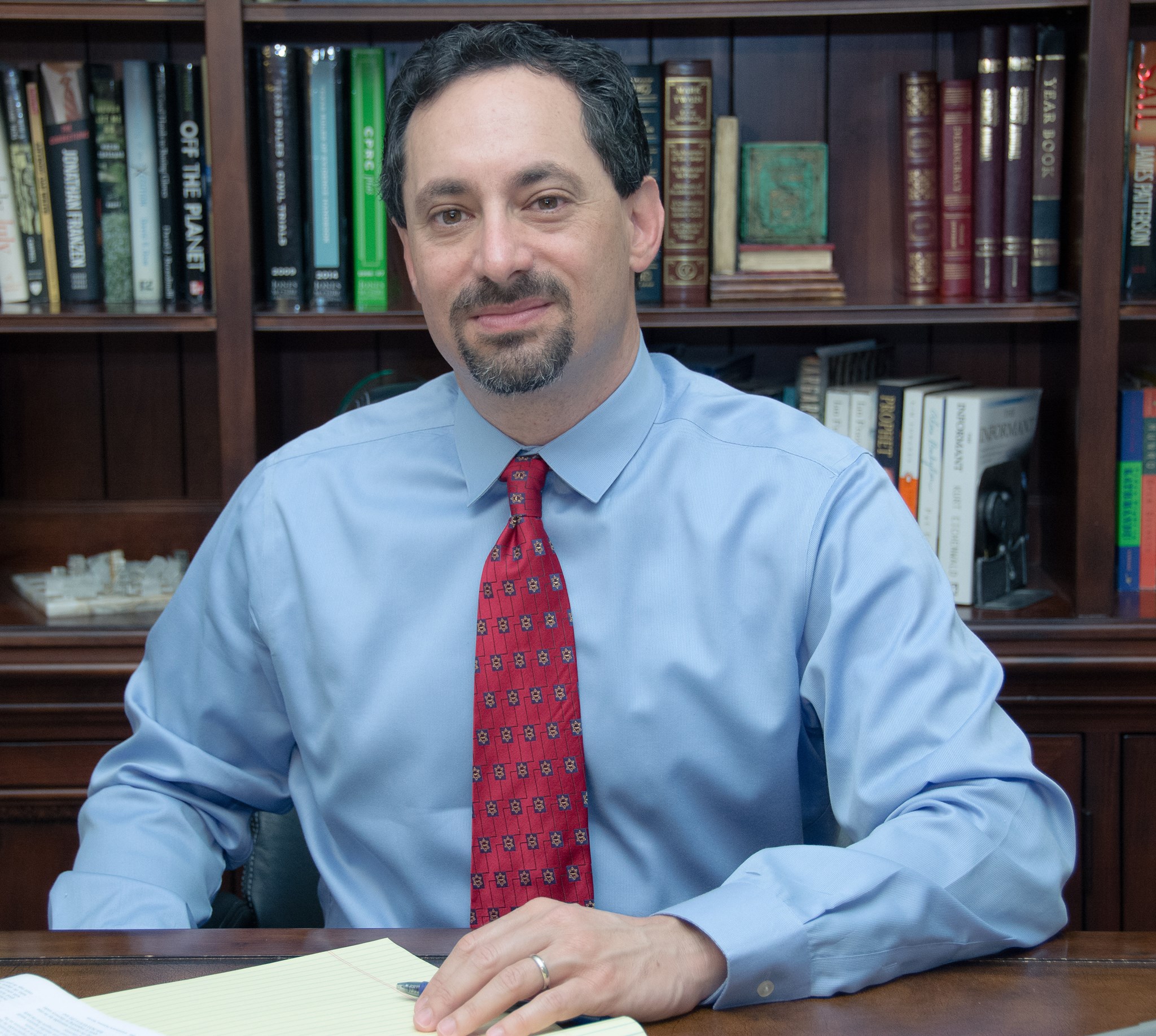 Cory Fein, founder of the Cory Fein Law Firm, focuses on class action litigation, whistleblower "qui tam" cases, commercial litigation, and products liability.
Mr. Fein graduated from the University of Texas School of Law, with honors, in 1991 and was a member of Phi Delta Phi. In 1988, he graduated from the Plan II program at the University of Texas with high honors, and was a member of Phi Beta Kappa and a National Merit Scholar.
Mr. Fein began his legal career at Jackson Walker in Houston where he practiced for five years representing defendants in a wide variety of commercial litigation cases. He then moved to the plaintiffs' side of the bar, representing plaintiffs in commercial litigation, including class actions, with McClanahan and Clearman, LLP. He joined Caddell & Chapman in 2001, and practiced there for more than 13 years, most recently as a partner, before forming the Cory Fein Law Firm in 2014.
Mr. Fein has been a FINRA arbitrator since 2004, and is a certified mediator, meeting the requirements of Chapter 154.052(a) of the Texas Civil Practice and Remedies Code, and the Harris County Dispute Resolution Center. He is a member of the Association of Attorney-Mediators.
Mr. Fein has been a Guest Lecturer on Whistleblower and Class Action practice at University of Houston School of Law, Adj. Prof. Charles D. Brown's class, Law Office Management: How to Make Money as a Lawyer, Spring 2015.
Mr. Fein has co-authored articles on Underground Storage Tank Cost Recovery and Litigation, and Effective Motion Practice in Texas. Most recently he co-authored an article on Computer-Based Discovery, and presented the article at University of Houston Advanced Business Litigation seminars, and bar association CLE's in Houston, Austin, San Antonio, Dallas, and Beaumont. He has moderated several panels on various litigation topics at continuing legal education seminars throughout Texas.
During his time at Caddell & Chapman, Mr. Fein successfully litigated numerous cases, primarily class actions.
Mr. Fein is a member of the State Bar of Texas and the State Bar of California and is licensed to practice before the United States Supreme Court, Texas and California Supreme Courts, Fifth and Ninth Circuit Courts of Appeals, U.S. District Courts for the Southern, Western and Eastern Districts of Texas, Northern District of Florida, Eastern District of Michigan, and all District Courts in California and Texas.
Thomson Reuters named Mr. Fein as a Super Lawyer in 2017, 2016 and 2015, and as a Rising Star in 2004, 2005 and 2007 as published in Texas Monthly magazine.

H Texas Magazine named Mr. Fein as one of Houston's Top Lawyers in 2014 – 2017

Named as a Fellow, Texas Bar Foundation (top 1/3 of 1% of Texas lawyers)
Recognized by America's Top 100 High Stakes Litigators, Southern Texas, 2017
Bar Admissions
Texas Supreme Court, 1991
California Supreme Court, 2007
District Court Southern District of Texas
District Court Eastern District of Texas
District Court Western District of Texas
District Court Northern District of Texas
District Court Central District of California
District Court Eastern District of California
District Court Northern District of California
District Court Southern District of California
District Court Northern District of Florida
District Court Eastern District of Michigan
District Court Northern District of Illinois
District Court Southern District of Illinois
Northern District of Indiana
Western District of Tennessee
District Court of Colorado
Court of Appeals, 5th Circuit
Court of Appeals, 7th Circuit
Court of Appeals, 9th Circuit
United States Supreme Court
Education
The University of Texas School of Law, Austin, Texas
University of Texas, Austin, Texas

B.A. 1988, with high honors
Phi Beta Kappa, Plan II Liberal Arts Honors Program
Honors and Awards
Named a Super Lawyer by Thomson Reuters in 2015, 2016, and 2017 as published in Texas Monthly magazine
Fellow, Texas Bar Foundation (top 1/3 of 1% of Texas lawyers)
America's Top 100 High Stakes Litigators, Southern Texas, 2017
Named a Rising Star by Thomson Reuters in 2004, 2005 and 2007 as published in Texas Monthly magazine
Named as one of Houston's Top Lawyers in 2014 – 2017 by H Texas Magazine
Employment
Cory Fein Law Firm, 2014 – present
Caddell & Chapman, 2001 – 2014
eLaw, 2000 – 2001
McClanahan and Clearman, 1997 – 1999
Jackson Walker, 1991 – 1997
*Not Certified by the Texas Board of Legal Specialization